---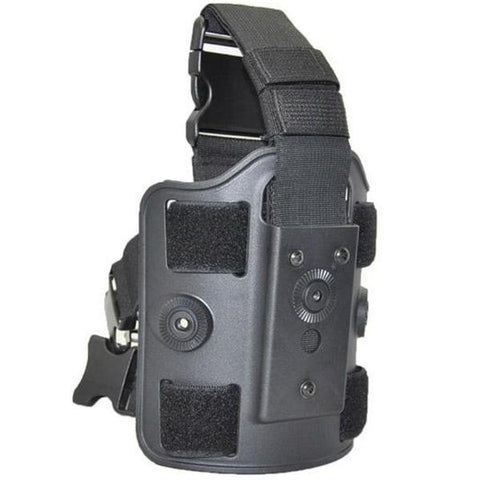 FSC DropLeg Holster Mount
FIRST STRIKE
---
Mount your First Strike Compact Pistol on your leg using the brand new Dropleg Holster Mount.  Coupled with the only holster specifically made for the FSC, your tactical load out will be completed by  mounting to this durable and lightweight modular system. Compatible with Cytec Accessories, the fully modular system gives you the ability to quickly convert from belt platform and quickly change molle mount to the drop leg platform  or vest for tactical performance.
Famous Cytec drop leg platform has ability to adapt various holsters and magazines pouches making it very useful.
Leg holster attachment has totally adjustable straps with side release buckles making it convenient and makes access of your gun or pistol fast and time efficient.
Holster not included.
---
More from this collection